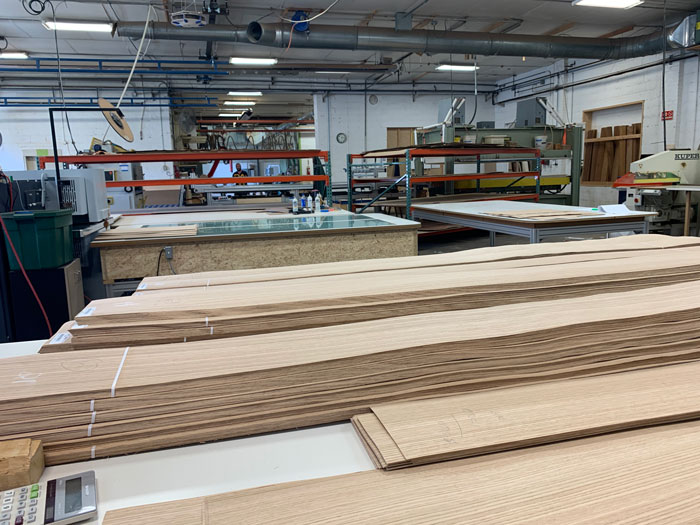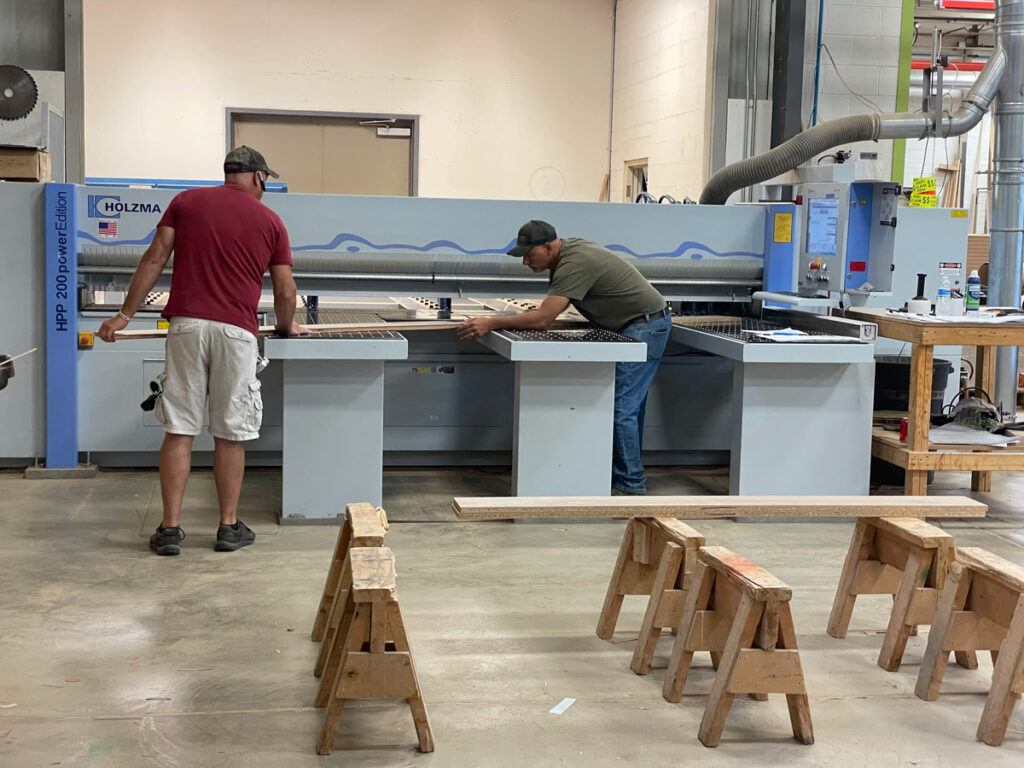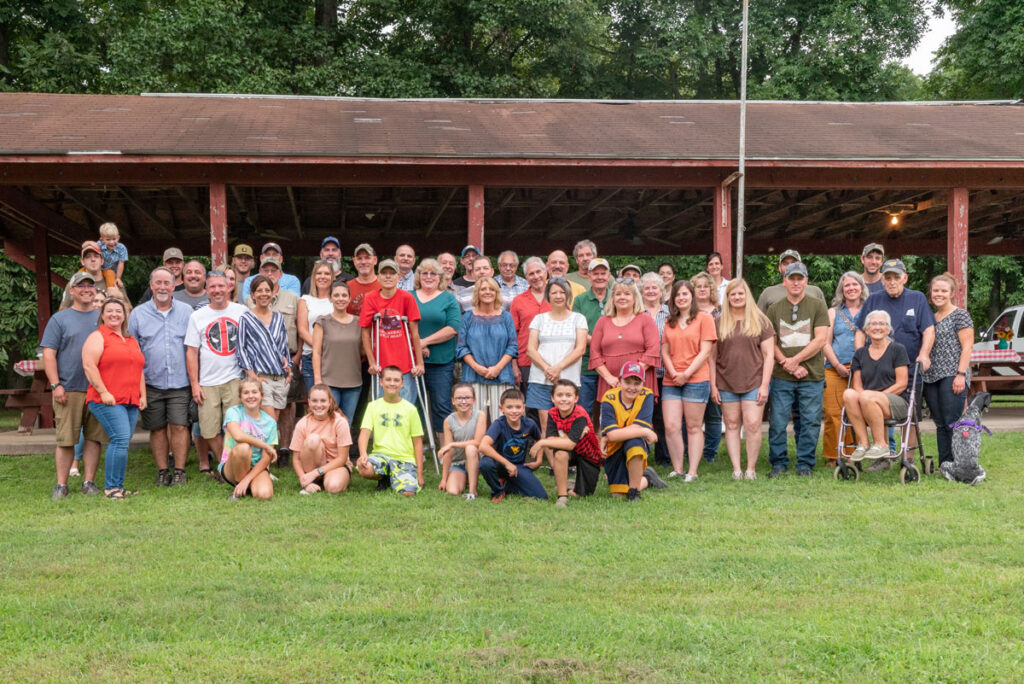 Founded in 1979 in Denver, CO by Steve Morse, SJ Morse has built a legacy of craftsmanship and reliability in architectural veneer panels.
Our Company Through The Decades
SJ Morse is founded by Steve Morse in Denver, CO
Steve Morse moves the company from Denver to Purgitsville, WV (setting up machinery in a barn!) to work on exhibits for Library of Congress and National Park Service
SJ Morse moves again, to Capon Bridge, WV and shifted to corporate furniture and cabinetry
Company transitions from full service cabinetmaker to veneer panel manufacturer
Company facility goes through expansion, nearly doubling the production area
SJ Morse becomes 100% employee owned
New SONIC/CORE® acoustic wood veneer panels begin development
Today SJ Morse stays focused
on commercial, residential and institutional projects requiring custom veneer panels
Our culture reflects our dedication to craftsmanship, collaboration and integrity.
In the late 1980s, Steve Morse decided to make a move from Denver, Colorado and relocate his family and his company to West Virginia, in the rural community of Purgitsville.
Setting up machinery and full operations in a barn, the small company began to find it's stride producing exhibits for the Library of Congress, plus furniture and exhibits for the National Park Service. This sparked a focus towards corporate furniture and cabinetry. But as the barn grew too small for the expanding business, it was time for SJ Morse to move again.
SJ Morse found its place in Capon Bridge, West Virginia, in a landmark building with rich history in the small town.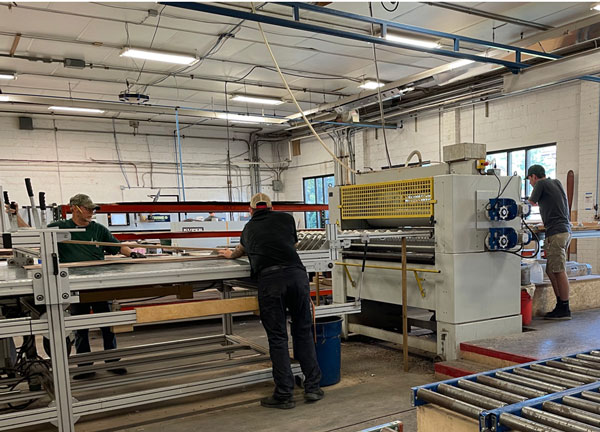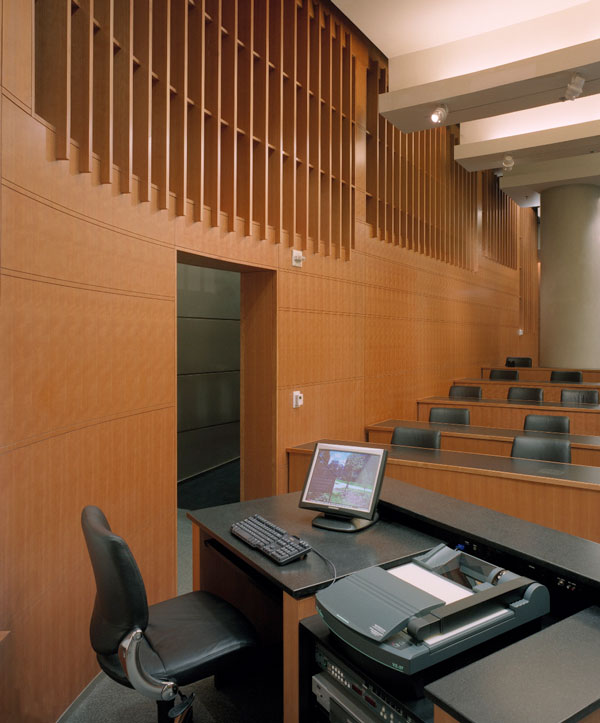 The company continued carving it's niche in corporate furniture and library furniture. At the time, SJ Morse grew its reputation building fine cabinetry. (Fun fact: the largest project was providing the furnishings and cabinetry for offices in a 425,000 square foot renovation project in Washington, DC.)
As the team grew, the company began to evolve into millworking. By 1995, the company had attracted a tight-knit team of premier wood craftsman. With a culture designed around creativity, innovation, and conservation, SJ Morse started exploring architectural veneer panels.
This was the niche that married the skills of expert woodworking with the bespoke challenges of custom veneering. Architectural veneer can be customized to accommodate any client's taste, and its use in architecture design has expanded rapidly in the last couple decades.
Today, SJ Morse continues to diversify in the field of architectural veneers, thanks to the dedication of our highly skilled team. The majority of us have been on the team for a decade or more, with second generations continuing the legacy.
It's our honor to have a part in magnificent projects across the nation, sometimes seen by thousands.
Thank you for your interest in our talents, our people and our culture!
One of the best parts is also getting to work with other extraordinary companies on projects large and small. We always look forward to the next creative challenge and the talented professionals we meet from them.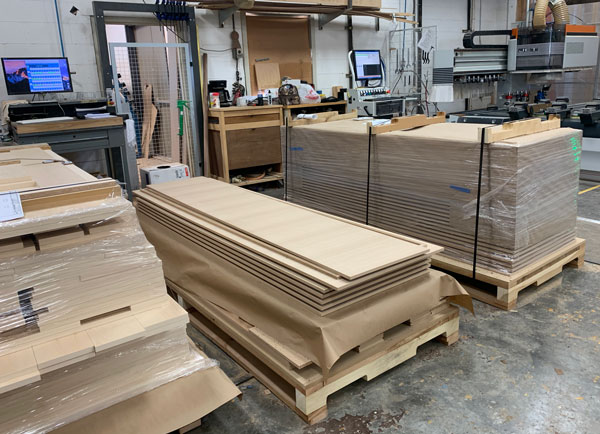 Founder, Chairman of the Board
Steve Morse started the SJ Morse Company in 1979. He continues to guide the company as Chairman and provides his support through facility design and maintaining our strong reputation of quality and outstanding service to our clients.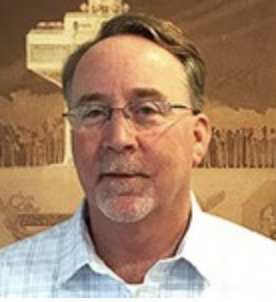 Dave has a BS in Civil Engineering with career experience in business development, finance, manufacturing and executive management. He joined SJ Morse in 2017.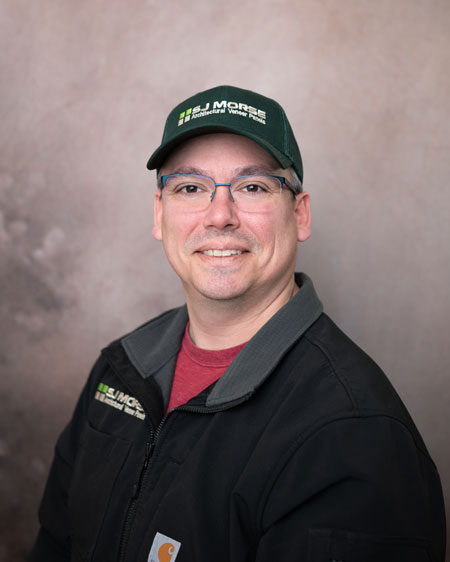 Nathan joined the team in 2010 and has managed every aspect of the business and production. His insight and knowledge of materials, design application and production are tremendous assets to the company and our clients.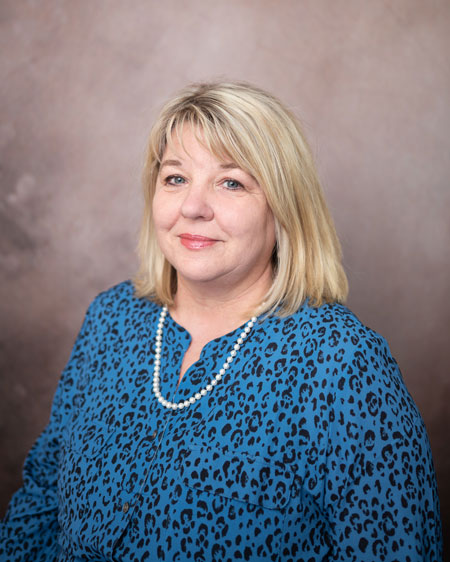 Susan joined SJ Morse in 1996.
She now handles all aspects of corporate accounting, finance, and human resources.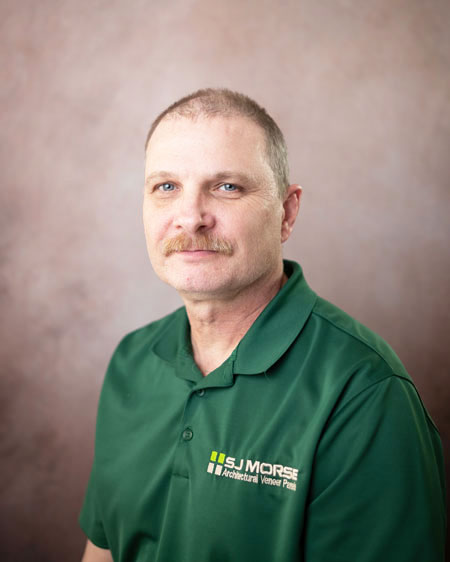 Dale has been with SJ Morse since 1994 where he managed all veneer operations and production. He brings considerable experience to estimating and project development.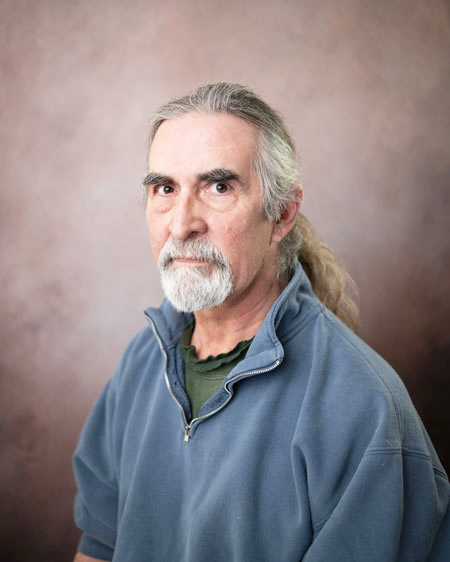 Pete Hobbie joined in 1989. As one of the "originals", his expertise leads production and creative solutions for any job SJ Morse is involved in.
Woodworking organizations